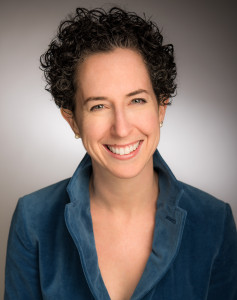 After many years of organizing friends' homes, Elesheva opened Soloff Space Solutions in 2010. She loves working with clients to convert their frustrations into customized solutions.
Elesheva is a member of the National Association of Productivity and Organizing Professionals (NAPO) and earned Golden Circle status in 2015. Currently she is on board as Director At Large for NAPO-Chicago and a former Director of Administration with NAPO-New England.
Before becoming a professional organizer, Elesheva was a consultant for the Institute for Community Inclusion at UMass Boston, training leaders in AmeriCorps and other service programs on including people with disabilities. She has also worked as an event coordinator for low-income seniors. Elesheva holds a BA in Cultural Anthropology and Art History from the University of Michigan.
Special Skills:
· Trained in guidelines for keeping older adults at home and independent, including home safety checks
· Fluent in American Sign Language (ASL)
Many thanks to Debbie Kaplan Werlin for designing the Soloff Space Solutions (S3) logo, Dan Werlin for coming up with the S3 name and Yedida L. for editing.
Affiliation: