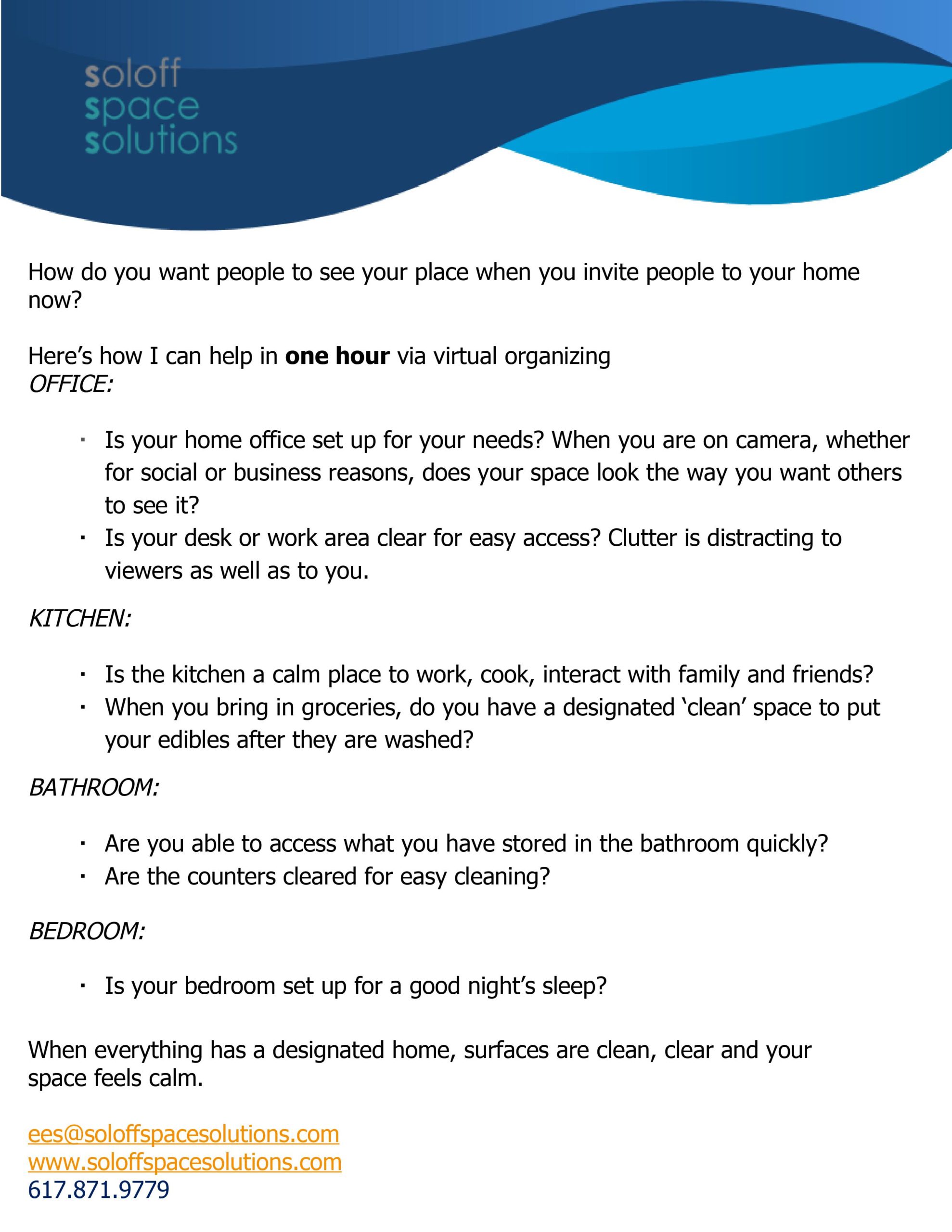 How do you want people to see your place when you invite people to your home now?
Here's how I can help in one hour via virtual organizing
OFFICE:
Is your home office set up for your needs? When you are on camera, whether for social or business reasons, does your space look the way you want others to see it?
Is your desk or work area clear for easy access? Clutter is distracting to viewers as well as to you.
KITCHEN:
Is the kitchen a calm place to work, cook, interact with family and friends?
When you bring in groceries, do you have a designated 'clean' space to put your edibles after they are washed?
BATHROOM:
Are you able to access what you have stored in the bathroom quickly?
Are the counters cleared for easy cleaning?
BEDROOM:
Is your bedroom set up for a good night's sleep?
When everything has a designated home, surfaces are clean, clear and your space feels calm.
ees@soloffspacesolutions.com
www.soloffspacesolutions.com
617.871.9779