Wait, what do I mean by that? I found myself going lighter due to COVID. Because many stores won't take cash and sadly, most don't allow reusable bags. I have no need for a purse or any other sort of bags. Even I pack lighter when I go to clients' homes, taking only what I absolutely need. Because the more I carry with me, the more I have to deal with cleaning them when I get home. So, the less, the better.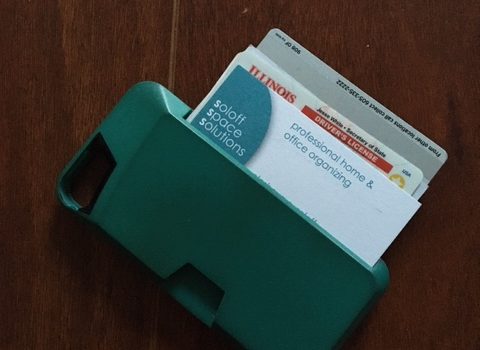 My phone is in a case with a pocket to carry my ID, insurance card, a couple business cards and a credit card, that's it. I've had that phone case even way before COVID. Wherever I go, I would have my phone with me so it made more sense for me to have a phone case with a pocket to carry essential cards. My keys, I usually carry in one of my pockets, in a coat or pants. Sometimes I carry my water bottle. Depends on where I'm going and for how long.
Do you find yourself carrying less than usual as well or carrying much smaller bags? I'd love to hear from you on what changes you've discovered due to COVID. Haven't made the leap to go lighter and want a hand, contact me.