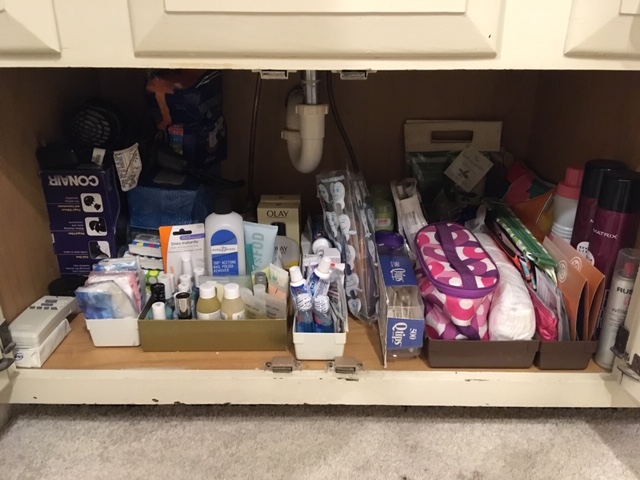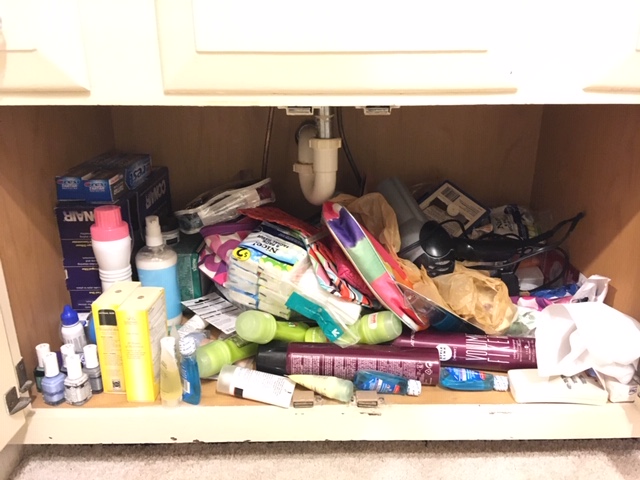 Quinn asked for a consult on storage needs for her bathroom cabinets and was planning on going shopping later that week. I took a look under both sinks' cabinets. With her permission, I pulled out all the items and placed them together in categories. Anything expired was set aside for her to look at. Most of those expired items were tossed or recycled.
Once organized and together by categories, I grabbed unused storage containers from Quinn's laundry room. She also had a few empty shoe boxes available. They were perfect sizes for storing medicines, first aid supplies, toothbrushes, and travel-size shampoos. That helped Quinn see what she has when she runs out of certain items or packs up for her next trip.  
At the end, Quinn realized she didn't need to go shopping for storage containers afterall. She was pleased with the outcome and being able to find what she needs quickly without having to hunt for it. How are your bathroom cabinets looking?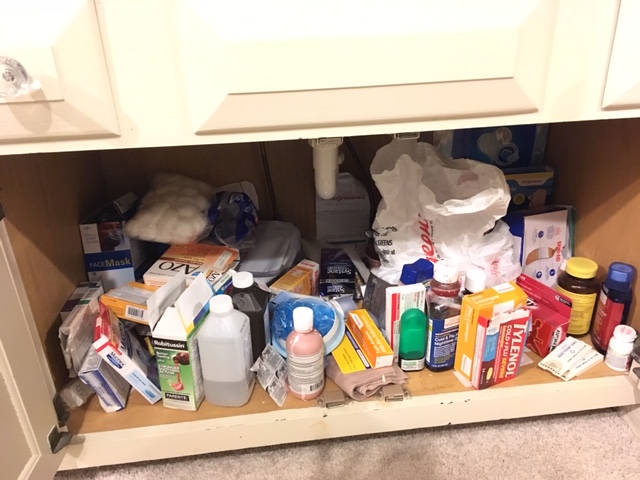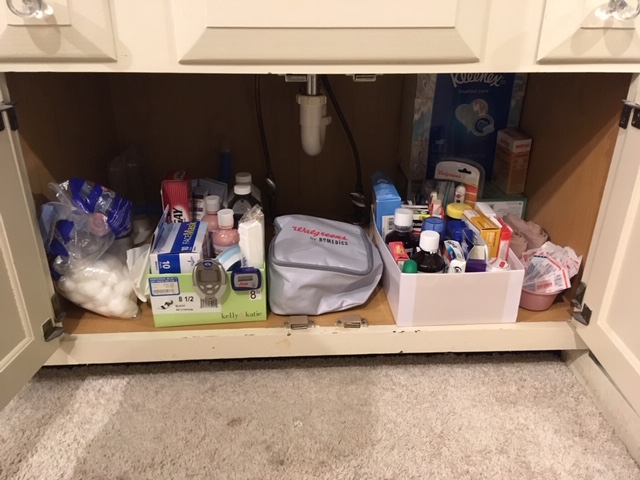 Note: These blog stories feature real clients and their organizing solutions. To maintain client privacy, all names have been changed.