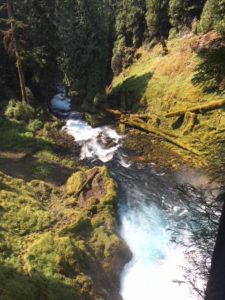 This summer I traveled to both coasts for three and half weeks with a carry-on suitcase and a backpack for my laptop. I needed clothes for hiking, clothes for when I work with my clients, fun night out and everything else in between. First trip was out to the West Coast hiking. Fortunately, it helps to have friends who live locally so I was lucky to be able to borrow camping gear from them. I didn't need my laptop and work-related items while camping so that stayed behind at my friend's place.
Initially from my suitcase I took out all what I needed for the camping trip and put them in a vertical duffle bag my friend loaned me. Moving from a horizontal suitcase to a vertical bag, I realized I'd struggle getting different items I need daily while camping. My friend suggested I switch to use my horizontal suitcase on the hiking trip. I'm so glad I took her suggestion! Because my suitcase was parked in the back seat of her car, all I had to do was open the lid to take out what I needed and put away without taking out the suitcase every day. It has pockets that I took advantage of to organize clothes by categories. Meanwhile my camping buddy has a totally different organizational set up. She used travel organizing cubes to organize her clothing articles by categories (all t-shirts in one cube, all pants in another cube etc.). Some people use the cubes to organize their outfits daily. This shows there are many ways to organize your packing. Choose one that best serves your needs.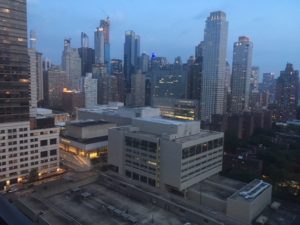 What's your favorite packing product?